The Flamenco singer Ezequiel Benitez signed with Almoukri Records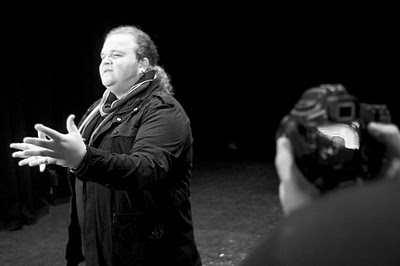 Ezequiel Benítez was born in 1979 in Jerez de la Frontera in the neighborhood of Santiago in the bosom of a family of artists, reason why concerns and artistic trends they wake up in the.
While he was still a child and sang at family celebrations, but it is not up to the 14 years when you feel the need to project themselves and make themselves known to become one of the young singers with further. In these years Ezekiel has not stopped singing at shows and events of all kinds, achieving notable successes of criticism and in contests of:
1ER young values of Jerez cante award (1997)
1ER award by Livianas in Puerto Real (1998)
1ER anvil Flamenco award in Catalonia (1999)
Seville biennial finalist on two occasions
Currently it is constantly required for performances at cultural events, penalties, theatres, festivals… in Spain, France, Belgium, etc.
Ezequiel Benítez boasts a long repertoire of styles, dominating up to 18 Flamenco. His knowledge and his penchant for pure Flamenco make this young value, a serious contender to increase and safeguard the genuine art.
Share post: