The Cantaor Flamenco Alfonso Salmeron contract signed with Almoukri Records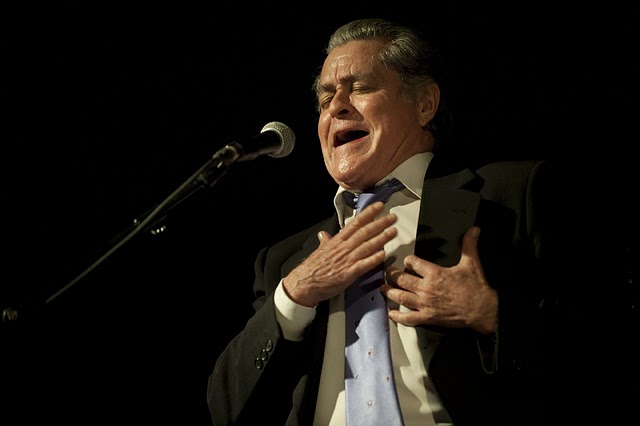 Alfonso Salmeron was born into a humble family in the Barranco de el Caballar Almeria. Already from child began to sing in radio competitions and to meet with local fans.
With 14 years moved to Barcelona as part of the group Los Jilgueros, arriving to record two singles with Belter. On his return to Almeria two years later, hospitality mounts a business, work alternating with performances in a show of the city, where coincided with the bean. Shortly after, It has to move to Madrid to perform military service, Although it achieved overnight pass to act on a daily basis in the Tablao Arco de Cuchilleros. Already established in the capital, It crosses the main tablaos of the time. In 1985 He won the prize by taranto of the national contest of Córdoba. That same year and the following, He was part of the opera 'Carmen' together to José Carreras and Karajan in Vienna. Thereafter, Toggles the sing solo recitals by the national circuit of flamenco with the accompaniment of dance artists as María rose, Antonio Gades, Matilde Coral, Mario Maya, Carmen Mora and Antonio in the National Ballet of Spain. Currently, He teaches song and sings for Spanish dance at a Conservatory in Madrid. His singing has been captured in different recordings. The latter are 'Confluence' (2008) with Santiago Reyes jazz guitarist and ' 50 years of flamenco.
Share post: